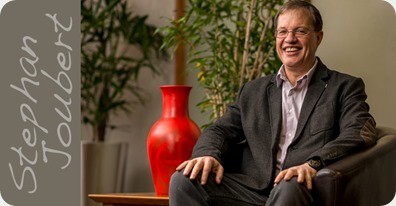 The more I read Stephan Joubert's articles on his sites (ekerk and echurch) the more evident it becomes that he has no confidence in the One who said,
And I say also unto thee, That thou art Peter, and upon this rock I will build my church; and the gates of hell shall not prevail against it. (Matthew 16:18).
No one in his right mind can miss the meaning of his words "I will." It simply means that "He will" and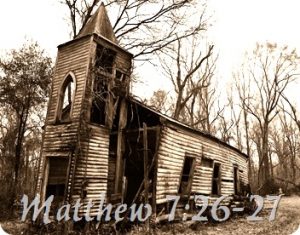 not "you will" or "they will" or "we will." All the other "wills" besides His "I will" usually make a huge mess of things.
Think of it: The One who created everything and still upholds all things by the word of his power (Hebrews 1:1-3), is the very same One who said "I will build my church."
Note carefully, He did not say "I will build . . ." the Dutch Reformed Church, the Reformed Church,  the Roman Catholic Church, the Church of the Latter Day Saints, the Lutheran Church, the Anglican Church, the Apostolic Faith Mission Church, the Pentecostal and Charismatic Churches, the Emerging Church or any of the other 33 000 so-called Christian churches in existence today.

→ PLEASE CLICK HERE TO CONTINUE READING: The Church Stephan Joubert is Building THEN PLACE A COMMENT ←