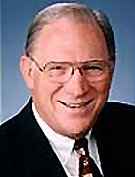 It is with a very heavy heart that I re-post  this article  because there is a man who I looked up to that I am now going to expose – Roger Oakland.
I had previously done an article on Chuck Missler here:  Dr. Chuck Missler, SWANsat and the Auric™ Currency and one on his Wife, Nancy Missler here: Nancy Missler and Henrietta Mears but the time has come to expose this man for all it's worth.  Unfortunately Roger Oakland is in the middle of all this.  I dunno how he got there, only he knows why he is associating with such a man as Chuck Missler.
The Bible is very clear on the matter on who you associate with.
2 Corinthians 6:14   "14 Do not be unequally yoked together with unbelievers. For what fellowship has righteousness with lawlessness? And what communion has light with darkness?" » PLEASE CONTINUE READING HERE »