Emergent Mysticism: A biblical appraisal of the Mosaic Congress – Mosaic Church, Johannesburg (4-5 Sept. 2009) – Part 4
Session 3: Being a radical pilgrim and prophet – Stephan Joubert
A human-engineered Kingdom on earth

Beware of this man. He is radically wrong and a false prophet who is misleading hundreds, if not thousands, of people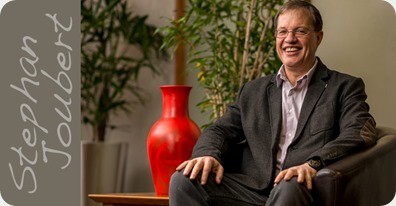 Although the speakers did not always articulate the Kingdom of God in so many words, a human-centered and a human-engineered inauguration of the Kingdom of God was the main recurring feature of their presentations.
As such they merely maintained and upheld the central message, not of Jesus Christ the Son of the living God, but of a false Christ whose aim it is to establish his own kingdom on earth, a kingdom that includes all religions, and the common denominator to accomplish it is a contemplative lifestyle dominated by MEDITATION.
Am I being arduous in making such a claim? I don't think so because the Jesus of the Bible never commanded his disciples to usher in or to establish his Kingdom on earth.
First of all, He would never have taught them to pray "Let thy Kingdom come," signifying that prayer is the only thing his disciples are commanded to do in imploring Him to establish his Kingdom on earth. He alone can"let his Kingdom come."
Secondly, when they asked Him "Lord, is this the time when You will establish the kingdom and restore it to Israel?"  He inaugurated, not the Kingdom of God proper, but the age of grace which was to be proclaimed to all the nations.
He would never have said to them: "It is not for you to become acquainted with and know what time brings . . . which the Father has appointed . . . by His own choice and authority and personal power." if He wanted them to usher in the Kingdom(Acts 1:6-7). God Himself has decreed that He will establish his Kingdom on earth at a time of his own choice, by his own authority and through his own personal power.
In point of fact, God being a God of great longsuffering deliberately postponed the inauguration of his Kingdom on earth when the Jewish people rejected their King so that the Gospel could be proclaimed to the entire Gentile world (Romans 11:11-12). This is precisely why Peter wrote "The Lord is not slow in keeping his promise, as some understand slowness. He is patient with you, not wanting anyone to perish, but everyone to come to repentance" (2 Peter 3:9).
→ PLEASE CLICK HERE TO CONTINUE READING: Emergent Mysticism – Part 4 THEN PLACE A COMMENT ←